This page is used by BeadCreation and All Love Olives as a testing area for functions, buttons, and gif tests. If you stumbled here by mistake please check out our site! Use this link to go directly to the BeadCreation home page. If you know what your looking for then you can skip the home page and go directly to...........



Okay now on to the testing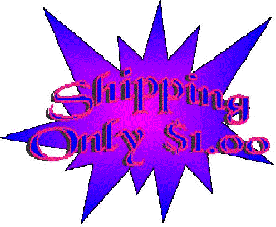 Golden Wave Choker

Beautiful transparent trim laced with gold thread in a wave design. Looks simply exquisite against the skin. As if the gold design is drawn right onto your neck.




$8.50

Temporarily Out of Stock

#0822




Purple Palace




$10.00

Sold Out

#0827

Welcome to our home page. This site can take you to three separate areas.


Hundreds of earrings both clip & pierced to choose from. Beaded necklaces, chokers in both lace and leather, beaded scarves, suncatchers, bracelets, anklets and more!

You have to see to believe! Shipping only $1.00!!!


CUSTOM CACTUS AND SUCCULENT ARRANGEMENTS
- COMING SOON