Olive Curing

2003 Olive Season Update
~In This Issue~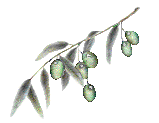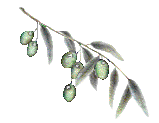 Attention Olive Lovers! We've added a ton of new recopies for cooking with olives. Everything from salads and appetizers to main dishes like fish, lasagna, & burgers Yum! Make your mouth water at all the possibilities.
The end of the season is coming near. We've decided to end the season with a Savings Celebration. Last chance to place your raw olive orders this year!
We've lowered our price per pound!
Available from November 17th through December 7th.
Considering a second shipment this season? If you are ordering for the second time this season we will throw in an extra pound of olives for every 7lbs ordered thru December 7th.
You may be asked a few questions. Please select when prompted: large box & our zip code is 93722. Olives must be shipped priority mail or Fed Ex.