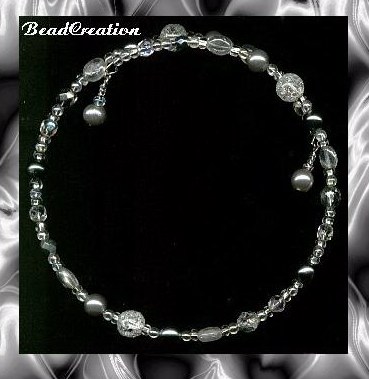 Silver Choker
A wonderful mix of silver glass pearls, faceted mirror beads and crackle glass beads all come together in a complementary combination. Goes perfectly with so many things. Ends are adorned with pretty little silver beads that will dangle down the back of your neck for an exquisite and detailed look. Memory wire chokers are a one size fits all, however, this one of a kind creation is slightly longer than the other memory wire choker designs.
$17.50
#02022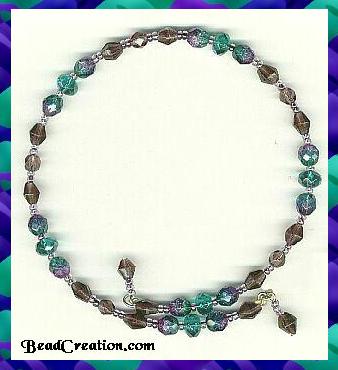 Fun & Fancy Memory Wire Choker
Beautiful blue/green and deep purple glass beads come together for a fun and colorful display. Brighten up your look in style. Memory chokers require no clasp for closure, since the wire will retain its shape and stay securely and comfortably around your neck. Cute little beaded ends dangle down in back.
$15.00
#02023