BeadCreation Handcrafted Jewelry Secret Sale

"Sales! Free Gifts! Coupons for this Site! Find out what's new!"
This is what we aim to bring you when you first sign up to recieve the BeadCreation Newsletter or after you made your first purchase.
Soooo it's time that we give you a key to our secret vault and let you discover the treasures and deals we have been saving just for you!
BeadCreation is having a "Secret Sale" plus more that we are offering only to our newsletter members.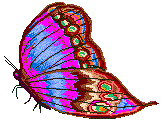 The deals are so great they won't last long! Don't delay you'll want to check it out today. Sale limited to available instock items.