Newsletter 2010

~In This Issue~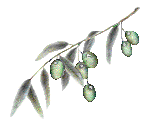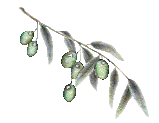 We Want to Hear From You!
"Pre-Season" Orders
Cost of Shipping

We Want to Hear From You!!!
We would love it if you would consider taking a moment to share with us your olive curing methods, recipes, and stories. We'd love to select several of them to post on our website to share with other olive enthusiasts. Helping others to discover the delicious treat known as home cured olives.

Pre Season Orders
This year we are excepting "Pre-Season" orders. We are offering our customers a chance to get a jump on the season. Green olives are always the most popular and this year we will have plenty to go around. So in order to serve you better and allow us to serve more happy customers who want green olives we have decided to except orders just a bit before the olives are actually ready. This way when the time comes and the fruit is ripe we can begin to harvest. Instead of opening the virtual doors once the olives are ready, then having to wait for orders to come in all at once, and do all behind the scenes (office)work before ever begining the harvest. Loosing out on a valuable time of prime green olive harvesting. Just one of the improvements we have established to offer you the best possible produce.
In years past we have been asked why shipping cost so much. We have done the research and the United States Postal Service offers the lowest prices for shipping. Now we can pass that savings on to you. Keep in mind we are shipping several pounds of olives in many cases across the country. Another consideration is that we are shipping a perishable product. Olives in order to arrive to you fresh need to be shipped via a 2 - 3 day mail service.

This site is sponsored by BeadCreation Handcrafted Jewelry