BeadCreation Sun Catchers are very unique. They begin with a gorgeous pieces of fine cut crystal or glass suspended from a glistening strand of beaded glass that adds an addition eye catching vibrance.



Buy more then one and mix and match your favorite crystals with different beaded strands. Simply twist!

.
Love
Beautiful beaded combination of frosted red pearls, blushing crackle glass, and oblong beads clear with pinkish red dots. This strand accented with tiny gold beads for extra shine. Crystal below is clear faceted prism with aurora borealis finish. Picture shows one of a rainbow of colors this prism will reflect.
$18.00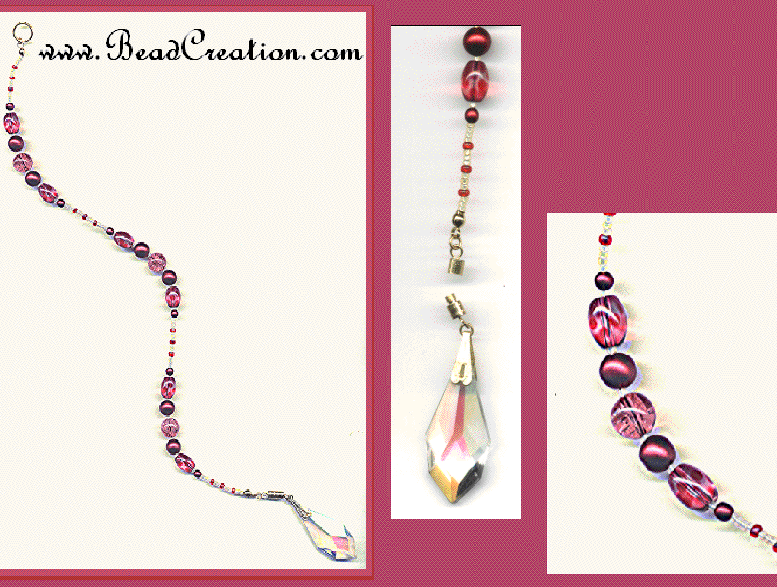 $18.00
#000SUN1
Deep Purple Sunshine
Cute beaded strand created with tiny purple beads that have an iridescent shine. Large flat oblong beads and a heart bead with a frosted beveled edge both in a matching deep purple. Frosted gold touches are a perfect accent. Coin shaped clear crystal with flashes of purple and green hangs below. So vibrant it's mesmerizing. Deep purple in the beaded strand lights up when the sun shines thorough. The rich and lustrous color of this piece while beaming from a window gives this set it's a real flair.
$18.00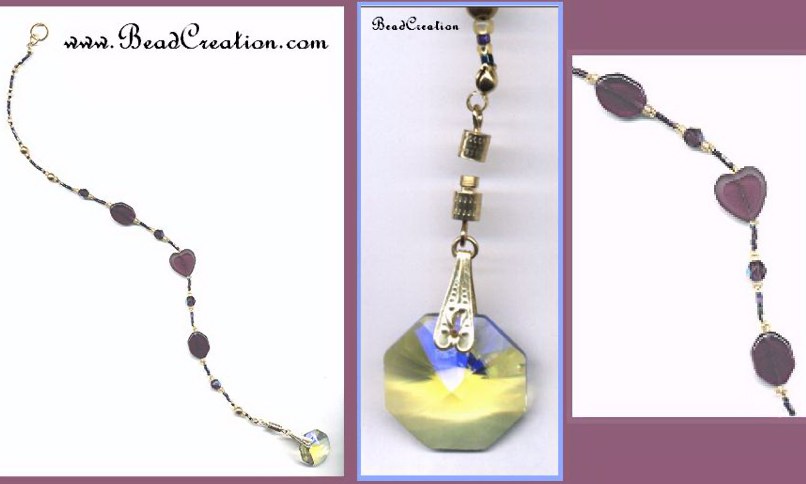 $18.00
#000SUN2

More Coming soon!!!!!!!!!!!