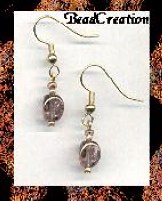 Warm Thoughts
Warm brown glass beads with a copper finish. Sweet little dangle earrings with a natural clean look.
$3.50
#01035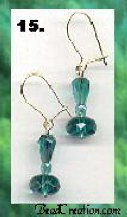 Kimmies Iridescent Teal Earrings
The name was after the woman who helped me create them. Blue/green in color with an iridescent polish
$5.00
#0134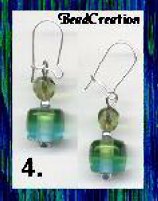 Tropical Whispers
Cute as can be olive and turquoise blue glass earrings, bring thoughts of sea side play.
$4.00
Temporarily
Sold Out
#0129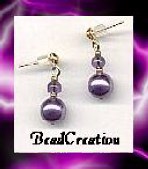 Temporarily
Sold Out
Purple Potion Number 9 Glass Earrings
Petite little earrings with real charm. Purple glass pearls accompanied by purple crackle glass and gold accents
$4.50
#00143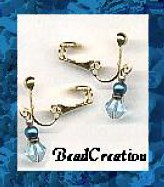 Turquoise Clip Earrings
Cool little clip earrings. Perfect for the office or a day out.
$4.50
#00144

Black Hearted Shortie Post Earrings
Cute little earrings that will go with everything!
$4.75
#00662