Teal Love Chandelier Earrings
$18.75
#0713
Warm Wishes Chandelier Earrings
$17.75
#601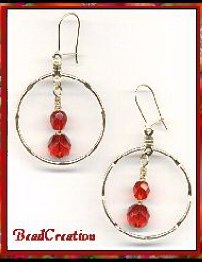 Faceted Red Glass Hoops
Red and gold glass beaded earrings. Subtle with a bit a class.
$3.50
#0122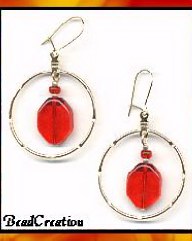 Candy Red Glass Hoop Earrings
Flat red glass beads make the focal point of this pair of hoops. Very cute! Great for work or play.
$4.00
# 0121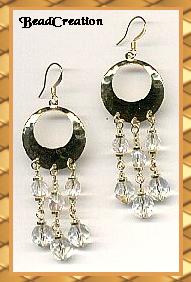 Clear Iridescent Chandelier Earrings
This pretty pair of gold hoop earrings are adorned with clear iridescent beads This will soon be your favorite pair because they go with everything.
$13.75
#00645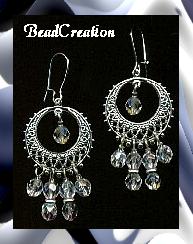 Crystal Moon
Beautiful filigree silver hoops with clear shiny glass beads hanging below. Very stylish.
$12.50
Out of Stock
Will be back soon!
#00651