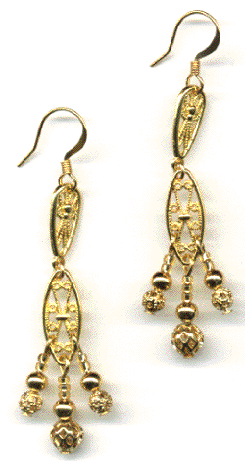 Splendid Filigree Earrings
Shiny gold filigree earrings. Perfect for all sorts of looks. Some look at these and think of old world style worn by the royal and the rich. Others look at these and see them fitting perfectly on a well dressed senorita with a Spanish flair. These would look great with a casual look or with fancy dress. Wear them almost anywhere. Soon to be your favorite pair.
$13.50
Temporarily
Sold Out
#01676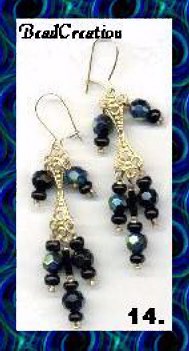 Midnight Mist
Formal to Casual wear, with a wow them appeal. Gorgeous blue/green iridescence over black glass beads.
$11.50
Temporarily
Sold Out
#01038
Don't see what you were looking for here? Try our full listing of Chandelier earrings here. Just click "
here
".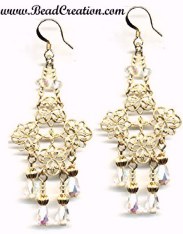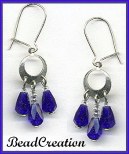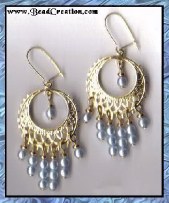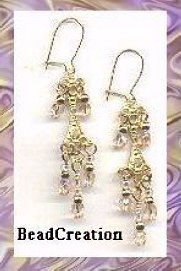 Tinker Bell
Earrings
Faint pink and gold skinny chandelier earrings. The daintiest of all the skinny styles. Very proper and feminine. Perfect for day or evening.
$13.00
#00653